Alzheimer's is a disease that deteriorates memory over time and differs from person to person. Nowadays, it is the most common type of dementia, affecting almost 60% to 80% of the cases.
People, who suffer from Alzheimer`s disease, have difficulties with new information. It affects their behavior and mood and also causes confusion. In addition, in more advanced cases, people with Alzheimer`s disease have difficulty walking, speaking, and swallowing.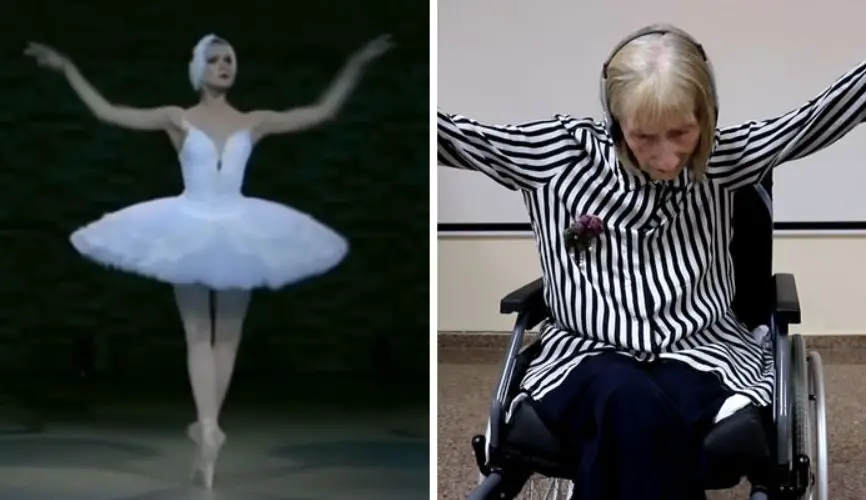 It is considered that music may restore their memory and help people with Alzheimer's disease live a better life. Music is also believed to be help them retrieve valuable memories.  
That was certainly true for Marta Gonzalez, a prima ballerina. For decades, music and choreography were her passion.
A touching video of a prima ballerina dancing to Tchaikovsky`s Swan Lake recently went viral online. Even though the video was recorded last year, it appeared in the media again, showing how much people need joy and love in these hard times.  
The video of a former ballerina with 
Alzheimer's
 dancing to Swan Lake is going viral again 
Marta C. Gonzales, from New York, is the prima ballerina who is dancing on the video. At her old age, Marta lost her memory and was bound to a wheelchair. Nevertheless, the power of music brought her back to her valuable memories of dancing.  
As soon as Marta heard Tchaikovsky's Swan Lake, she started moving her upper body.
When Marta heard the familiar song, she immediately started moving her arms. The video also shows performance footage from when she performed Swan Lake in 1967.  
Unfortunately, the prima ballerina passed away.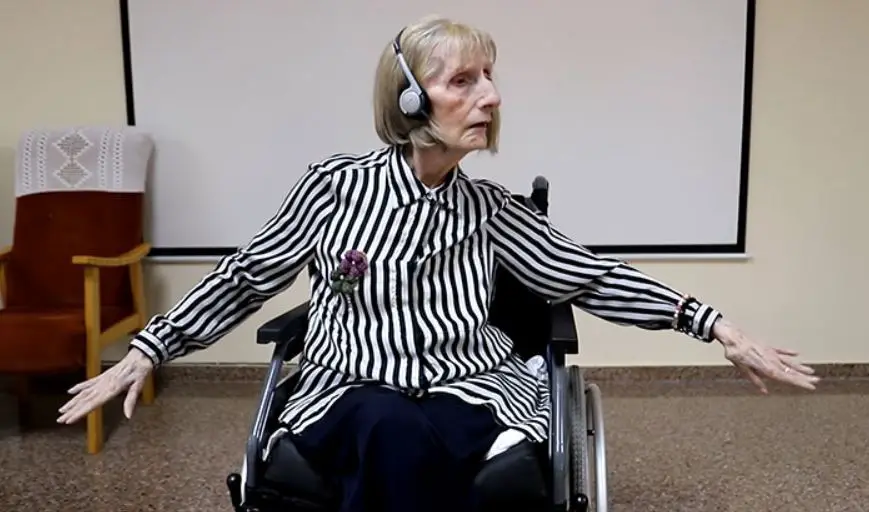 Even though Marta lost the battle with the disease, she will never be forgotten.
The touching video was recorded by Music to Wake Up (Musica para Despertar), a Spanish advocacy group for music therapy. After Arlene Phillips, a theater director and choreograph, shared the video on Twitter last year, it went viral again. Now, it has more than 1.4 million views on Twitter.  
Musica para Despentar is an organization that uses music to help people with Alzheimer`s. Numerous studies have found out that the arts – dance, music and art making – have beneficial effects on memory. Moreover, a 2018-study showed that music can activate certain parts of the brain that are spared by Alzheimer`s. Music with a great personal attachment has the best effects, which explains why Swan Lake triggered the choreography for Marta.  
Moreover, celebrities, such as Antonio Banderas and Jennifer Garner, reposted the old video and grabbed the attention of millions.  
We're all getting tears in our eyes watching it – it's so powerful and heartbreaking, isn't it? 
Source: boredpanda.com