In July 2017, when Jillian Hanson discovered that she had stage 1 breast cancer, she put a hold on all things happening in her life, including the relationship with Max Allegretti, her boyfriend.
After two of her lymph nodes were removed, the doctors informed her that the cancer was in a more advanced stage than they had thought before. At that moment, Jillian explained to Max the condition she was in and told him that she would understand if he would like to let her. However, Max held her hand, told her that he would never leave her, and that he would always support her.
Throughout Jillian`s difficult journey, Max was her greatest support. He was with her on the day when she lost her hair as well on the last day of her treatment. Max surprised her and proposed to her on the last day of her chemotherapy.
Max and Jillian met at a college in her senior year. Even though they were close in college, they lost touch after she graduated. However, after a few years when she moved back to her hometown, Max asked her out to the movies. A month after the movie date, Jillian knew that he was the one. However, the news that she has stage 1 cancer overwhelmed them. Her road to recovery was difficult, too.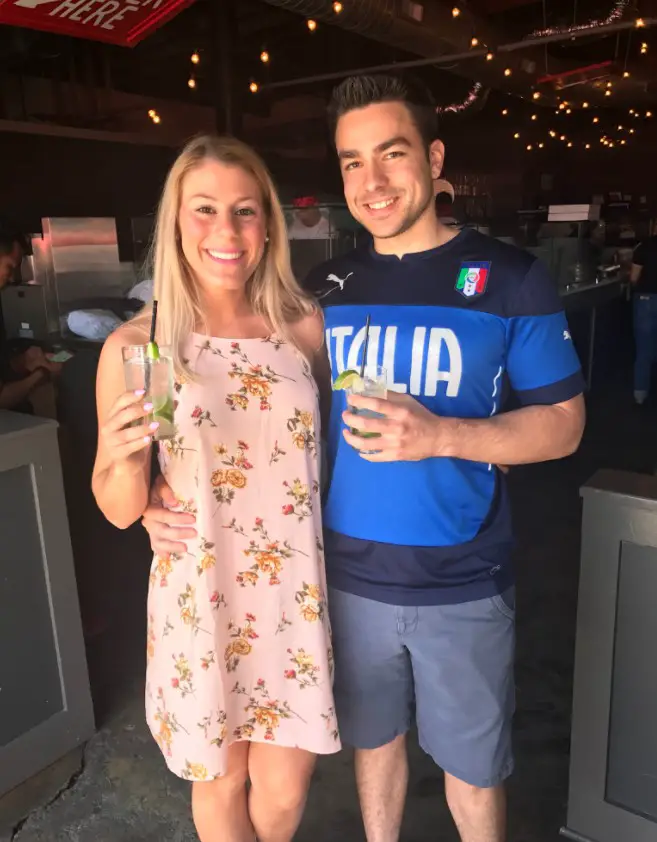 She underwent a plastic surgery, 15 chemotherapy rounds in 5 months, and 25 radiation rounds in 5 weeks. Now she's finishing infusion therapy that she is doing every three weeks. While Jillian was at the Memorial Sloan Kettering Hospital Monmouth, Max was always there. He told her that she is a strong woman and the journey they passed through had made him love her even more. He took care of her every day and reminded her how pretty she was even though her skin was pale and her hair fell out.
Max was only focused on Jillian and her recovery. He did everything that could help her feel satisfied. Even though it was difficult for her to go outside, he used to take her to the movies or to dinner. As the last day of her chemo was approaching, Max had planned the biggest surprise for Jillian. He said that he had been thinking about it for a long time. He had talked it over with her family and friends and everyone supported him.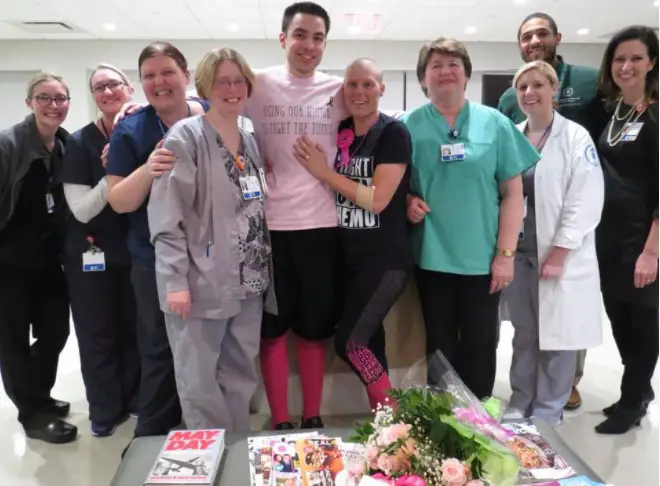 On the last day of her chemo, Jillian was very happy because all of her family and friends were around her. When Max proposed to her, they were both overwhelmed with emotions. The whole staff of the hospital congratulated them. The entire scene of the marriage proposal was recorded by the hospital. An event planning company was deeply affected by the video and they decided to organize Max and Jillian`s wedding free of charge.
Fortunately, Jillian's treatment was successful. She survived the breast cancer and her wedding with Max was a heartwarming ceremony.