Amid the pandemic, the 56-year-old Hollywood actor, Brad Pitt spend a day delivering boxes of groceries to low-income families in Los Angeles last week.  
Brad, dressed in a black-and-red flannel shirt and ripped jeans, continued his volunteer work as paparazzi took pictures of him. Following the coronavirus guidelines, Pitt wore a protective mask and gloves during the delivery and kept a social distance.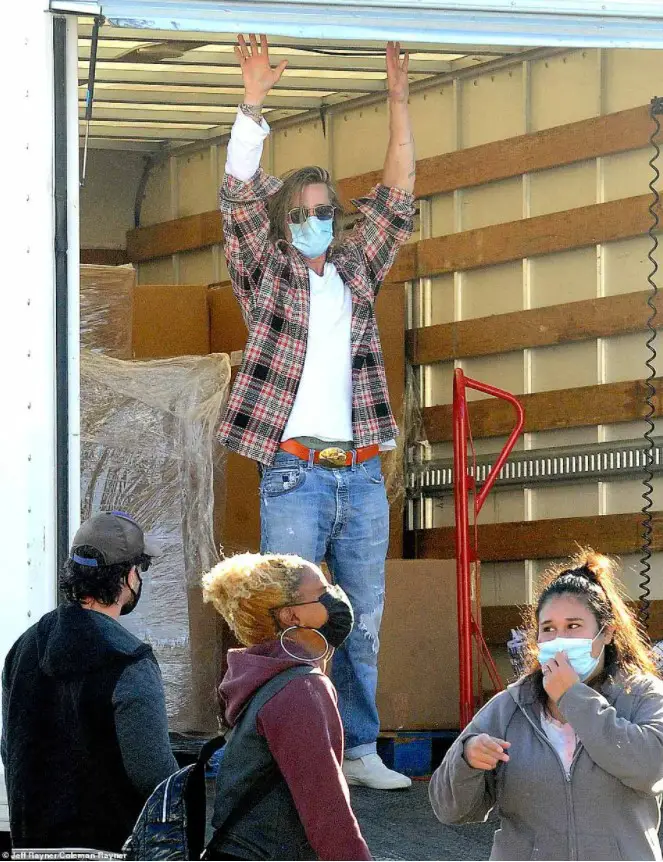 Crowds of people lined up to receive food from a truck that Pitt himself drove and unloaded for hours. Thomas Houseago, one of Pitt`s best friends came to help him. Pitt seemed surprised when Thomas turned up. He was not expecting him to come there. They have been friends for years and attended the Venice Biennale art exhibition in 2019.  
However, most of the people, who received groceries, did not even realize that they were in his presence, because of his casual style and the protective mask that he was wearing. Most of the people in the crowd probably did not know who he was when he went out to hang them over boxes of groceries.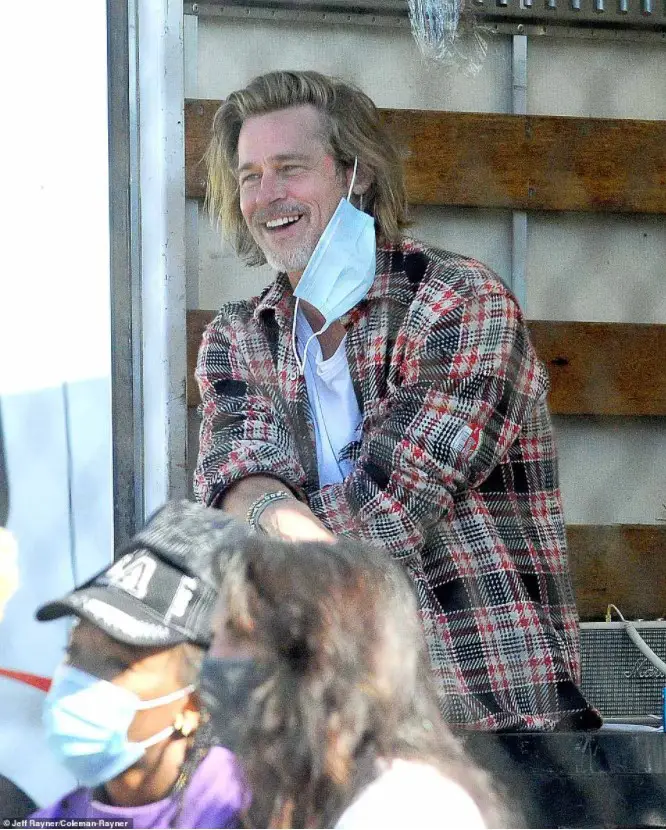 Brad looked relaxed and happy as this is the first time that he has been seen since he split from Nicole Poturalski, his girlfriend. In the first photos, he can be seen talking with a brunette and smoking a cigarette.  
One of the eyewitnesses said that Pitt seemed like a hero. He did not stop working all day. Seeing him driving a truck and delivering boxes of groceries to suffering people in Los Angeles was amazing. He was thoroughly committed to it.  
He spent three to four hours there and every hour he only stopped to take a cigarette and then he went back at it. It was Brad like you have never seen him before, chatting and laughing all the time.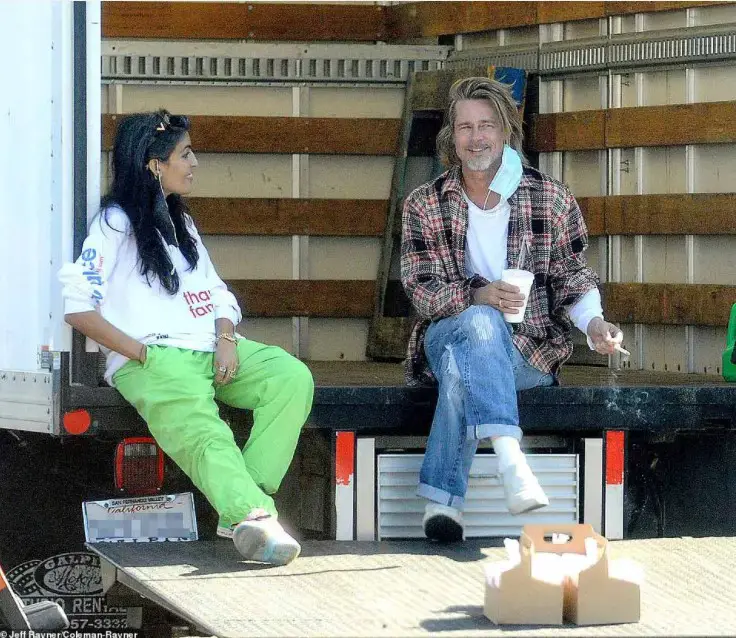 The eyewitness said that he was taking more boxes than anybody there and was carrying six boxes at a time. When the boxes of groceries had been unloaded, Pitt was hanging them out to the crowd.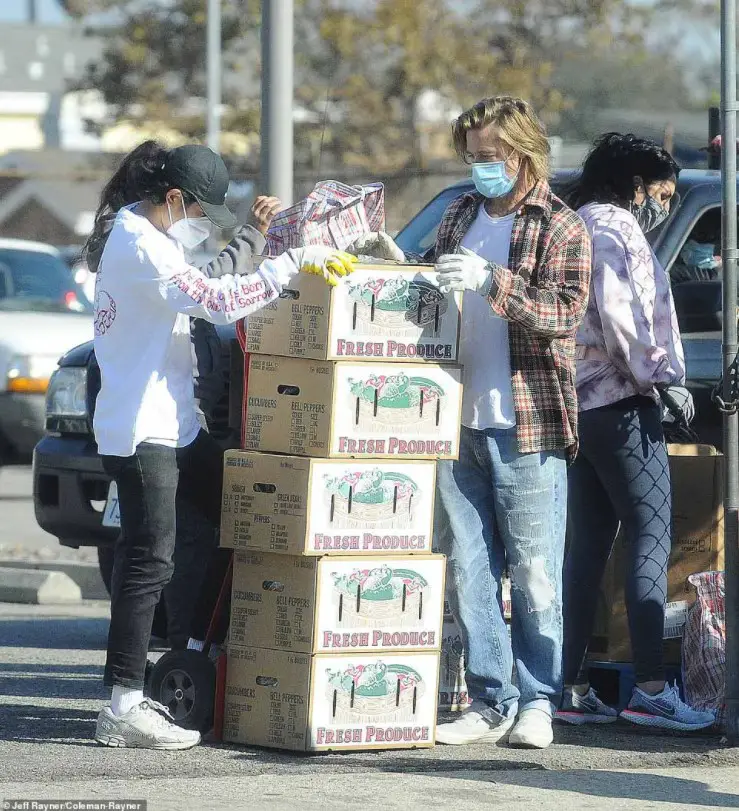 Despite his professional success this year, winning a Golden Globe and an Oscar, Brad`s personal life has not been perfect. He is now locked in a court battle with Angelina Jolie for custody of their six children. Also, last month, it was reported that his relationship with the 27-year-old Nicole Poturalski was over. But Brad seemed as happy as ever as he chatted with a brunette and smoked a cigarette in the back of the truck. She seemed to be a volunteer, too.