Kuno is a hero dog that served in British special forces in Afghanistan and was awarded the highest animal honor.  
A Belgian Malinois, Kuno had experienced life-threatening injuries while serving in Afghanistan fighting against Al-Qaeda. The dog was awarded the Dickin Medal, the highest animal reward that a dog can receive within the British special forces. It is as important as winning the Victoria Cross award, the most prestigious reward recognition in the armed forces of the United Kingdom.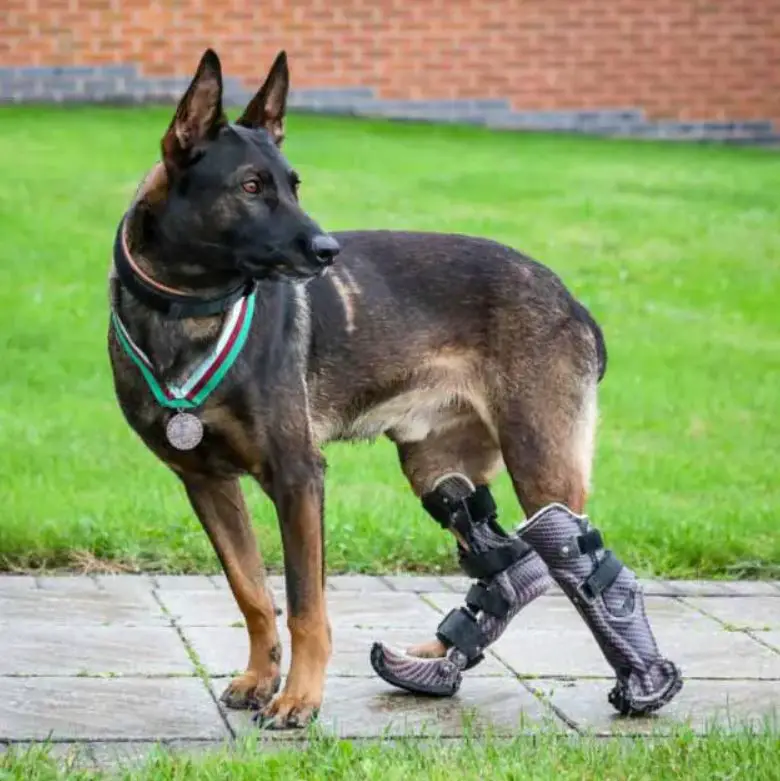 In 2019, Kuno helped soldiers to break a deadlock and finish their operation during a compound raid in Afghanistan and received a special award by People's Dispensary for Sick Animals. Kuno proved that dogs were worthy of respect. 
Moreover, Jan McLoughlin from the veterinary charity of People's Dispensary of Sick Animals, said that Kuno was a true hero. His actions changed the course of their mission, saving many lives during the operation. And despite his life-threatening injuries, Kuno did his duty without any faltering.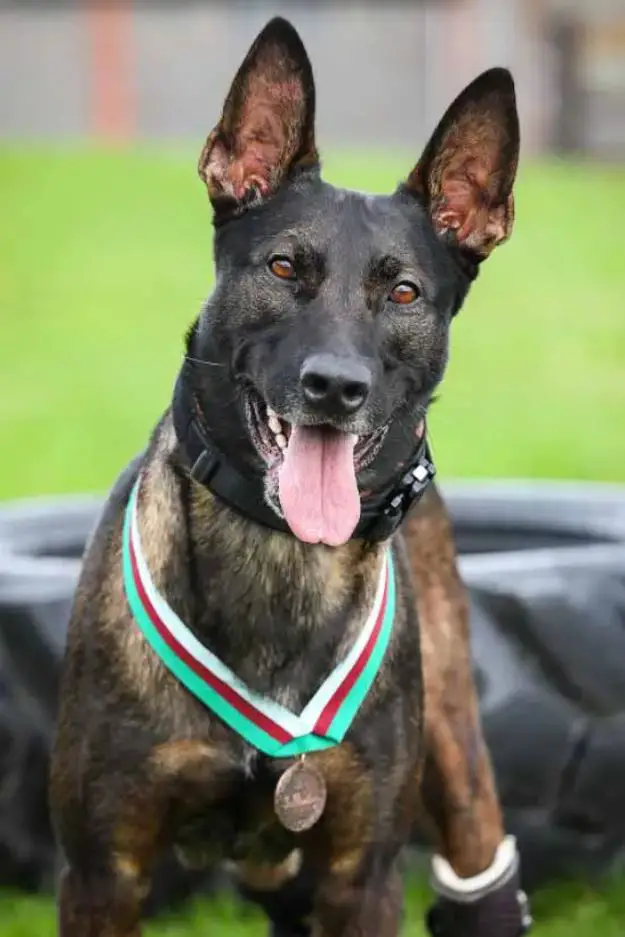 The heroic dog helped British military troops to attack Al-Qaeda. During the mission, while soldiers were fighting off machine-gun fire and grenades, Kuno was the only one who could break the deadlock. The dog had found out hidden explosives during the compound raid and had disabled an insurgent before. Kuno immediately run through the machine-gun fire and attacked the gunman. Kuno was welcomed as the latest recipient of Dickin Medial for his devotion and bravery.  
An Al-Qaeda managed to shot Kuno twice. However, even though he was injured, Kuno threw himself right at the gunman, bit his arm, and threw him on the ground. Unluckily, Kuno´s back legs were seriously wounded by the bullets.  
Nevertheless, medics could give Kuno a quick life-saving treatment. Before coming back to the United Kingdom, Kuno underwent a few surgeries. Moreover, one part of his roar paws was imputed in order to prevent a life-threatening infection.  
When Kuno completely recovered, he became the first British military working dog with a custom-made prosthetic paw.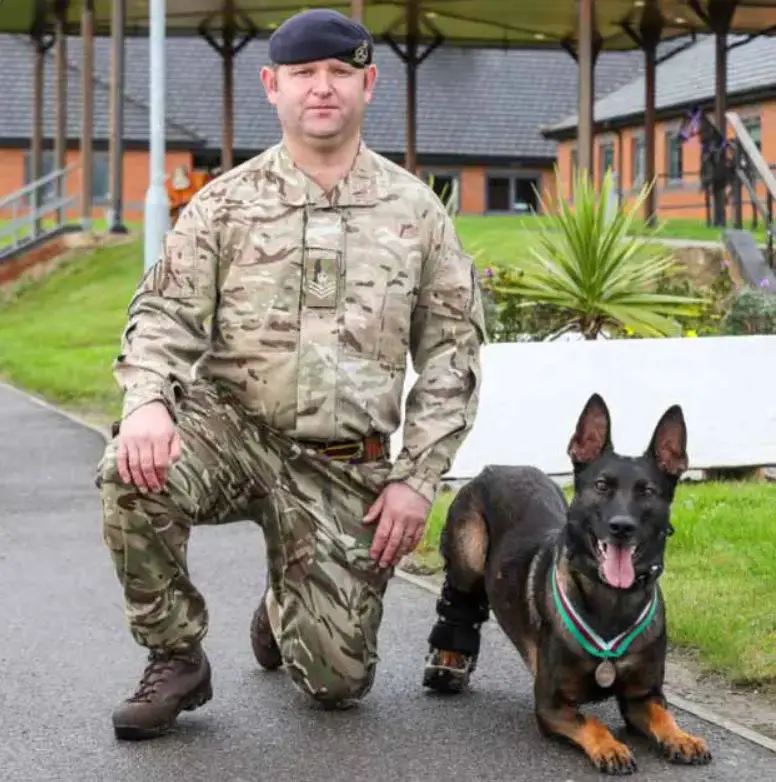 Professor Dick White, an animal surgery specialist, who took care of Kuno during his recovery, said that the hero dog showed an amazing determination to survive and start walking again.  
In addition, Ben Wallace, a defense secretary of Britain, said that he was very proud of the role of his military dogs on missions at home and abroad. Kuno´s story reminded them of the lengths these animals go to keep them all safe. His story also reminded them not only of the dedicated service of their soldiers and military dogs but also of the great care that the UK Military Forces provide to the animals that serve alongside them.  
The prestigious Dickin Medal was first introduced by Maria Dickin CBE, a charity founder, in 1943. It represents the highest honor that an animal can receive while serving in military conflicts. Kuno became the 72nd recipient of the Dickin Medal, with former recipients including one cat, four horses, 32 World II messenger pigeons, and 43 dogs. Among them were Mali, a Belgian Malinois, who was wounded by a grenade during a mission in Afghanistan in 2012, and Conan, a military dog, who was injured during a US raid.