Due to the pandemic restrictions, Billy Lewis, 34, and Emily Bugg, 33, decided to get married at City Hall in Chicago and put off their original wedding ceremony. Moreover, they decided not to take back the deposits for the reception food, but to use them for another purpose.
According to one of the local charities, on Thanksgiving, the couple donated the reception food to Thresholds, a non-profit organization that provides resources and services for people with substance use disorder and serious mental issues in Illinois. Emily is a non-profit worker, who helps people suffering from depression, schizophrenia, and bipolar disorder.
Usually, the organization prepares a Thanksgiving dinner for its clients, but this year it was put off due to the pandemic restrictions. Therefore, Big Delicious Planet, Billy and Lewis' wedding caterer, used the $5,000 deposit for reception food to prepare meals for delivery on Thanksgiving.
Threshold staff and the caterers worked together and prepared meals, which were later delivered to clients' homes. Big Delicious Planet prepared mashed potatoes, turkey, green beans, dressing, vegetables, and other types of meals.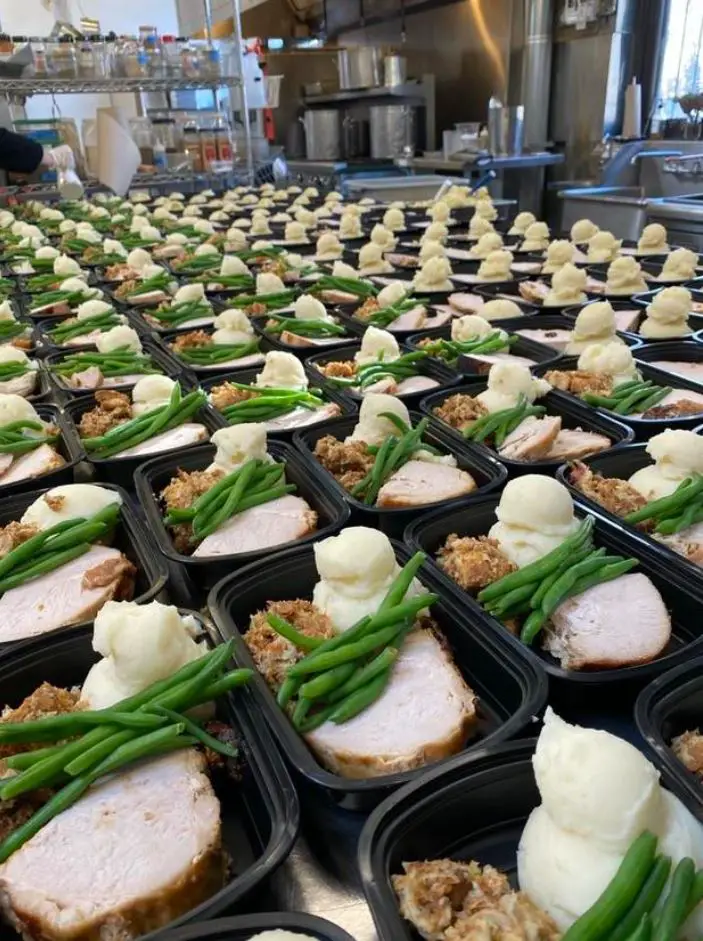 Moreover, Salvage One, Emily and Billy's wedding avenue, decided to re-purpose their deposit for some future events for the Epilepsy Foundation.
Emily said that canceling a wedding was not the worst thing that could have happened. They were happy because they got married. They were also satisfied that they could help the organization to prepare and deliver meals to its clients.
Mark Ishaug, Thresholds' CEO, stated that the couple's donation was a great example of creativity and generosity. He added that he knew that the couple's act of generosity would inspire other people to do the same thing and help people in need.
Emily and Billy met on the dating app Bumble in 2017. They got married on the 1st of October at City Hall in Chicago. Even though Emily and Billy's wedding ceremony was postponed, their kindness and generosity brought joy to people in need on Thanksgiving.